How it works
Spud is an online grocery service delivering sustainable and local products to your doorstep.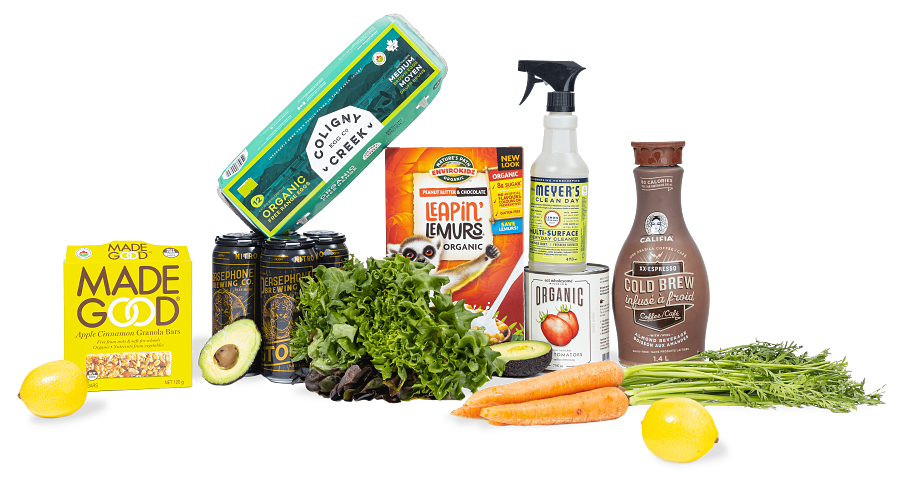 Local
Sustainable
Create your order
Sign up for a free Spud account and add items to your online cart. Place, change, or cancel your order anytime until 8 PM the evening before your delivery.
Free delivery on orders over $150
No subscriptions, contracts, or commitments
Over 5,000+ products to choose from
Choose your delivery date
Select a day to receive your groceries, delivered by our drivers to your door. Your Spud order may contains cold packs to keep items cool and dry ice to keep products frozen for up to six hours before unpacking.
Unpack your groceries
Enjoy! You'll be notified by email or text when your Spud order arrives. Be sure to save the freezer jackets and cold packs which can be put in your bin for return. If you receive a cardboard box, please recycle. We have a 100% satisfaction guarantee.
100% satisfaction guarantee
Feel good by reusing bins and reducing waste
At Spud we're committed to being your most sustainable grocer. By choosing us you're helping reduce waste and operate delivery in a closed loop system. The reusable bin you receive means less packaging and more local, sustainable freshness.
Why shop with Spud
Sustainable Groceries
Our sustainability mission at Spud is to change the world one bite at a time. To do this, we list products that are sustainable and healthy for you and the environment. We support organic and sustainable growing methods, respect ecological habitats and animal welfare, and are transparent about product ingredients and sources.


We are proud to be a certified B Corp!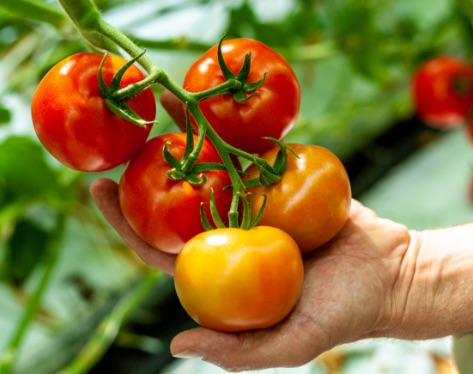 Supporting local businesses
Our incubator is a natural step in supporting our local partners. By keeping money centered in our local communities, we're nurturing the growth of our neighbours to help local brands reach bigger heights.
Convenient Delivery
Since 1997, Spud has been an innovator in the grocery industry. By ordering online, you're not only saving time and money, but it also provides convenience and accessibility to those who may not be able to reach a grocery store. You can order for yourself, or send a box of groceries to a friend or family member through your Spud account.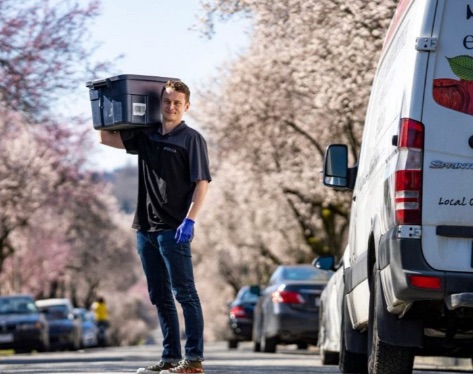 Perks of a Spud account
Filter products with a click of a button. If you prefer organic-only options, have dietary restrictions, want to browse all local items, or simply find the newest products, you can do so through your account.

If a product you want to order is out of stock, we will substitute that product for one similar. You can

customize your substitution preferences

in your account settings, or easily turn them off.

Spud profiles allow you to add multiple addresses to your account. You can send groceries to your friends or family, or send a Spud box to a different address if you are traveling within a Spud delivery zone.
Elevate your Spud experience
Subscribe and Save
A flexible way to schedule your groceries. Choose select products that you want to receive on a recurring basis, and save 5% on most items.
Learn more
FAQ
If you are a first-time customer, fill out this form to sign up. You'll receive a six-letter customer code and password that you can use to log in. When you go to check out, you will be asked for your delivery and address information, as well as your payment information.

When you're logged in, you'll find your name at the top of the Spud site. Here you can access your payment information, view past orders, suspend or hold a delivery, request a refund, and change your preferences for grocery substitutions.

The delivery day for your Spud order is based on the city and neighbourhood that you live in. You can view our delivery map here and enter your postal code to see delivery options in your area.

Browse our online grocery aisles using the tabs at the top of the page, or use the search feature to find specific brands and items. Begin building your grocery cart using the +/- buttons. You can see the items you've added to your cart in the sidebar or by clicking on the cart icon at the top right of the page.

No, you don't need to be home to receive your order. We provide cold packs, freezer jackets, and use dry ice to ensure everything arrives and stays fresh.

We offer a 100% satisfaction guarantee on every product we sell. If you are not satisfied with the quality of any product you receive, or an item is missing from your order but is listed on your invoice, you can request a full refund through your account. You can also request a refund by contacting Community Care.