Built for you:
Customize your produce delivery
Customizable to meet your family's needs you can set your spend, create a preference list and swap produce to suit your taste. There are many reasons why we love supporting fresh from harvest produce, here are just a few!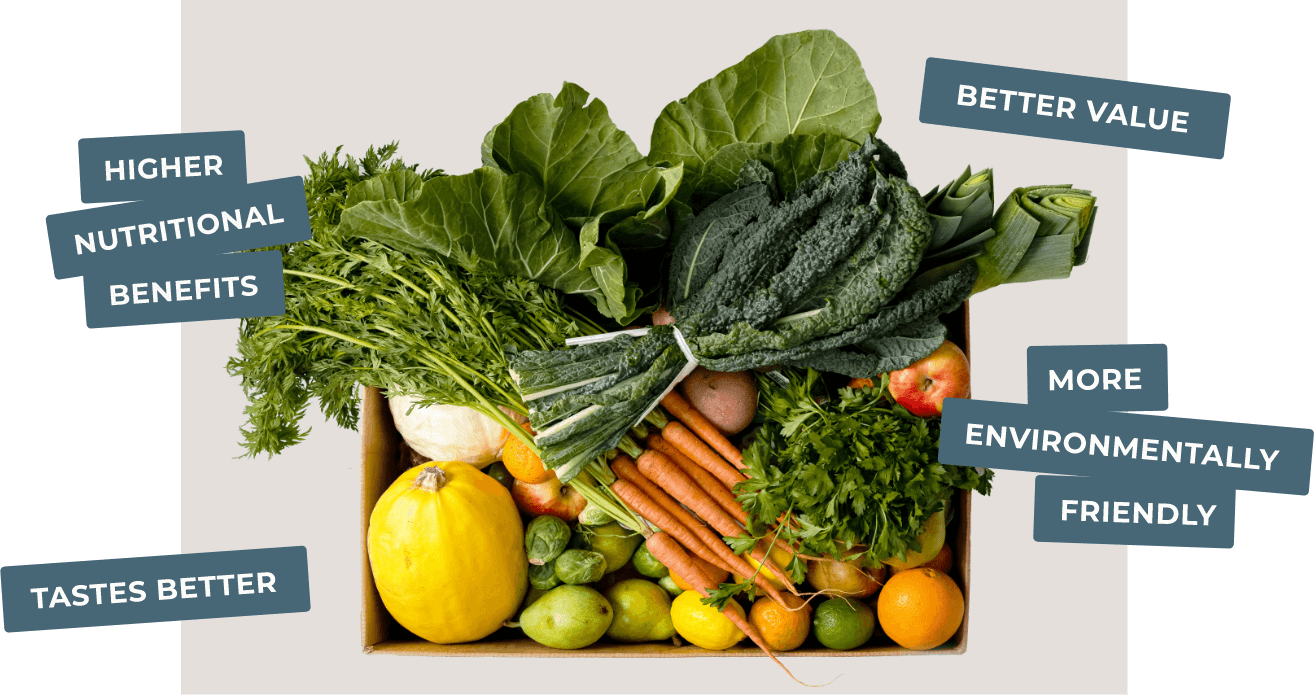 Save 5% of seasonal produce.
Check our
FAQ
here